Join Forces At
The

G-Force

Workout!
THE GFW IS my fun, forty-five minute, fast-paced strength and endurance exercise class at World Gym Palm Springs that's guaranteed to make you sweat!
Every G-Force Workout hits every part of your body—chest, back, shoulders, biceps, triceps, legs and abs—using dumbbells, body weight resistance, aerobic steps and an indoor track. It's a special combination of strength training and cardiovascular exercise that not only helps you get lean, but also builds endurance and preserves muscle mass.
Best of all, G-Force Workout is appropriate for all ages and fitness levels. Just starting out? Drop the weights, slow the pace and use your body weight for resistance. Looking to get really ripped? Go at it double time. Want to build muscle and endurance? Up your weights for a super-charged session!
G-Force

 
Regular S
CHEDULE:
Monday thru Friday
7:30 AM
Ruth Hardy Park

Palm Springs, CA 92262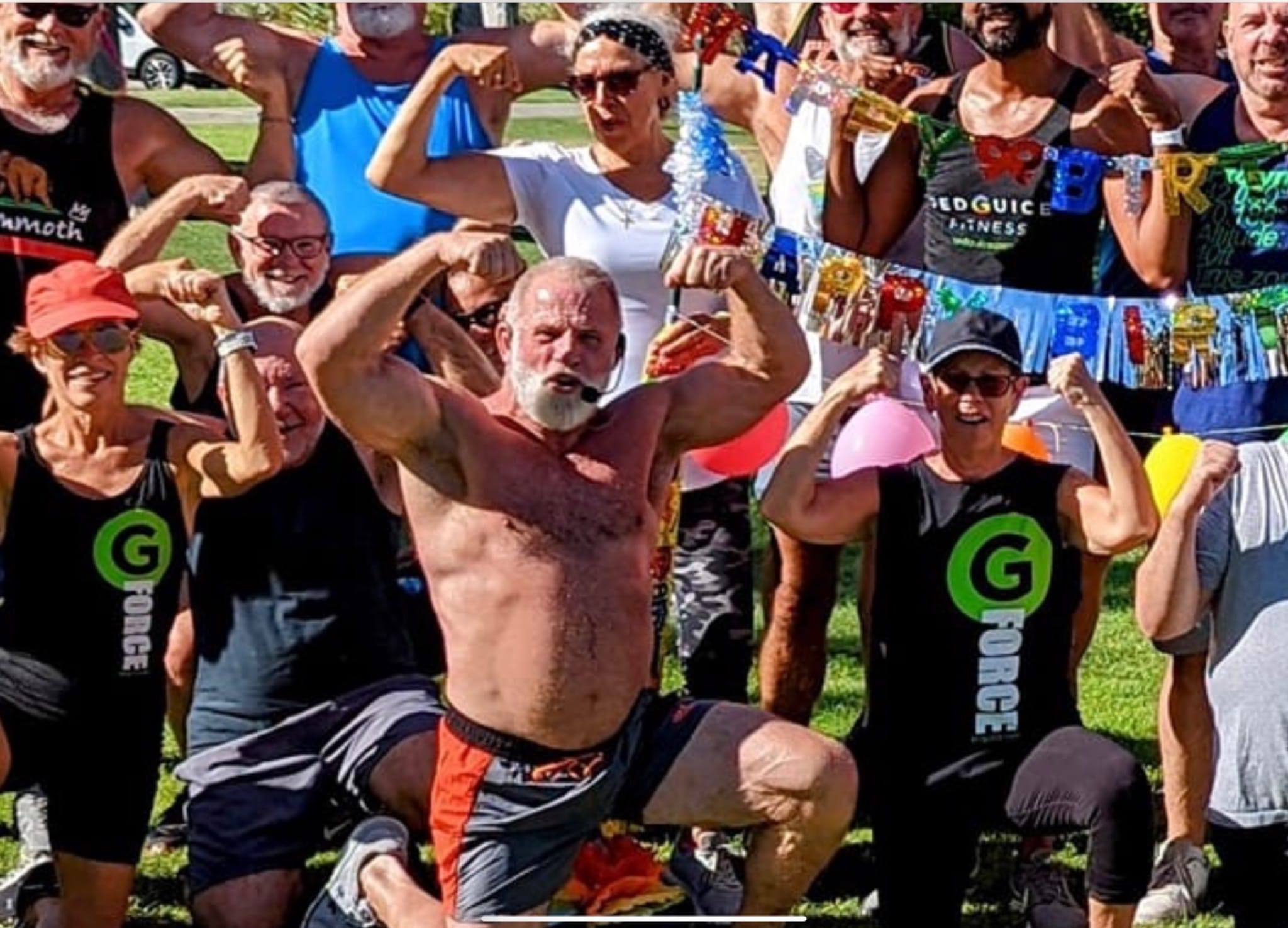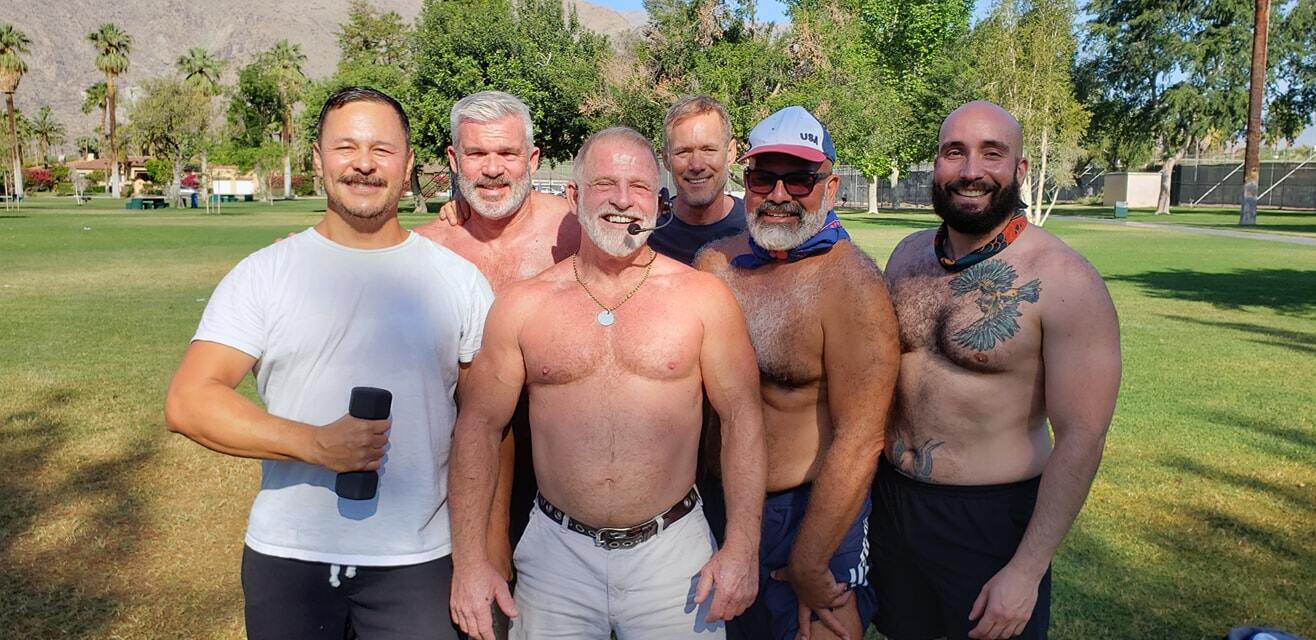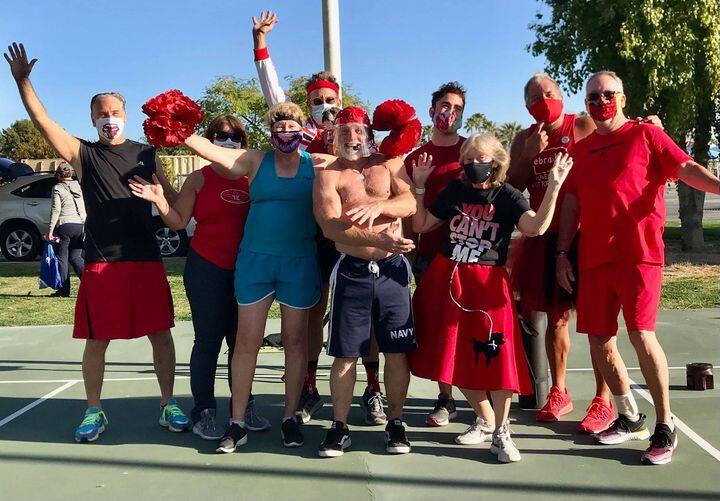 NEW

: PRIVATE & SMALL GROUP

G-FORCE

WORKOUT!
I want to keep helping you reach your goals so I am currently offering private and small group G-Force Workout during these uncertain times. Inquire to the right to setup a time and receive our new safety guidelines.
My perfect combination of cardio, strength and endurance training set to high energy music is now available as a private, one-on-one experience. You may also choose to workout with up to four of your friends. Consider this fun and invigorating small group option as an excellent opportunity to get in shape while also keeping your cost per session in a healthy state!
Each workout is divided into three parts. Each part is broken into of several rounds of heart-pumping, muscle-strengthening interval training, all set to an invigorating 130 beats-per-minute hi-energy music mix!
G-FORCE: PART 1
We start with three quick laps around the track to rev up our thermostats. Then we dive into the first of three rounds of resistance and cardio exercises.
We begin with our resistance movements, each targeting a different muscle group or combination of groups. We blast out each exercise for thirty seconds, moving quickly from one to another until we've completed a whole body workout. Then we finish the round with a cardio exercise to turn up the heat even higher!
After two more rounds we'll head back to the track for two laps, followed by a sixty-second break to grab a drink and prepare for the next part of our workout. Even though we're on break, I'll encourage you to keep moving to ensure that your heart, mind and spirit are all ready for our next set of interval training!
G-FORCE: PART 2
Now that you're almost half way done, we'll step things up with three more rounds, but this time we'll do forty-five second intervals! We'll change the movements, working each muscle group with a different resistance exercise than before, and once again conclude each round with another blast of cardio. By this time your oxygen will be fully flowing and you'll probably hear a few 'shout outs' from the rest of the G-Force crew!
After round three we head back to the track for two more laps. Our final two rounds come after another sixty-second break, and that's when you'll get the opportunity to prove to yourself that you can you do anything!
G-FORCE: PART 3
After the break, we really get to work! We sync to the beats for one more round of interval training, but this time each exercise lasts sixty seconds! After we cover each muscle group again, we finish the round on our steps and make some noise!
Next it's time for our final push: the Power Round! We'll perform five nonstop, thirty-second, back-to-back exercises, pumping every muscle group to maximum potential. We don't stop. We don't drop. We Win!
After the Power Round, you'll do two cool-down laps around the track to the finish line where I'll be waiting to congratulate you. You'll know that you had a great exercise experience with wonderful people, and you'll head back to the locker room with a proud sense of accomplishment for all of your hard work and effort! You'll be a new and important member of 'The Crew That Do'. The GFW Crew!